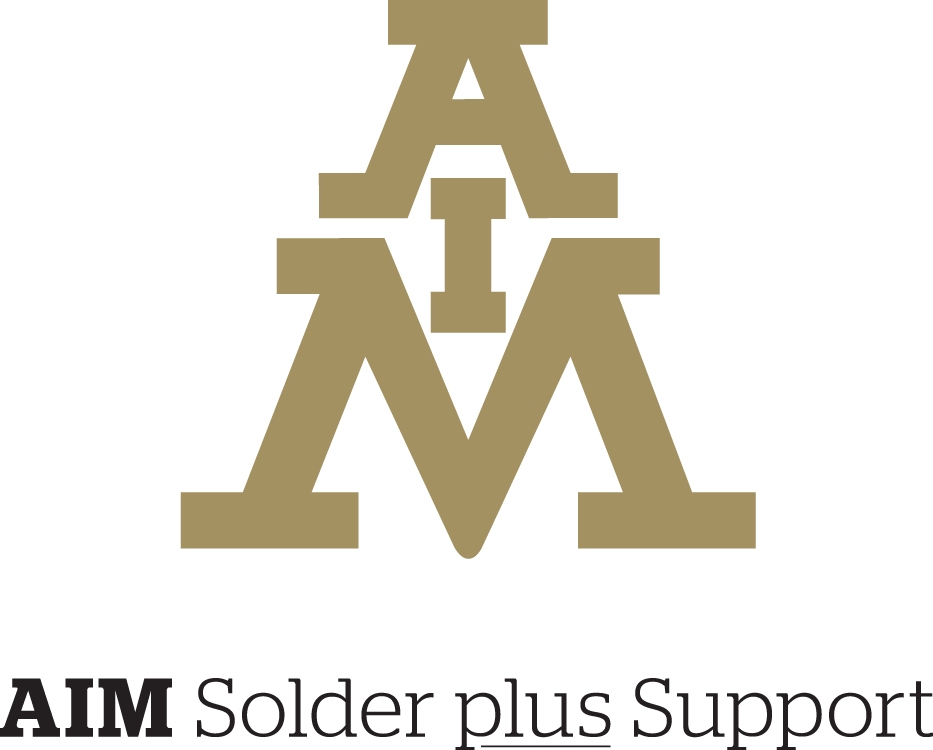 Cranston, Rhode Island USA - AIM Solder, a leading global manufacturer of solder assembly materials for the electronics industry, is pleased to announce their participation at the International Conference for Electronics Enabling Technologies 2018, scheduled to take place June 5-7, 2018 at Edward Village Markham in Markham, ON, Canada. AIM Solder's Dr. Mitra Matloobi is presenting her white paper, "The Development of Novel Activators for Use in Halogen Free and Water Soluble Solder Pastes." 
AIM's new alloys provide the PCB assembly industry with unique solutions to address the limitations of current industry offerings. The evolution of PCB technology driven by legislation and market forces required materials suppliers to constantly innovate to overcome new challenges. Smaller more powerful and functional devices combined with lead-free alloy development and the reduction/elimination of available flux chemicals presents a particular challenge to solder paste manufacturers.
About Mitra Matloobi, P.h.D
Dr. Mitra Matloobi is a senior researcher in the Research & Development department of AIM Solder. She received her PhD with distinction from Graz University, Austria. Through her long research career, she has published many scientific papers, attended several scientific conferences and has also worked with well-known institutions such as Karl-Franzens-Universität Graz, Austria, University of British Columbia. Mitra has been awarded a number of national and internationalawards such as a research grant from The Ministry of Science and Education of Iran and the Gandolph Doelter award from the University of Graz during her PhD study. Her current research involves studying and developing chemistry of flux in soldering and epoxy-based solder paste.
Upcoming Events:
June 5-7, 2018 – SMT Hybrid Packaging – Nuremberg, Germany
June 5-7, 2018 – SMTA Toronto / ICSR – Toronto, Canada
June 14, 2018 – SMTA Upper Midwest – Minneapolis, MN