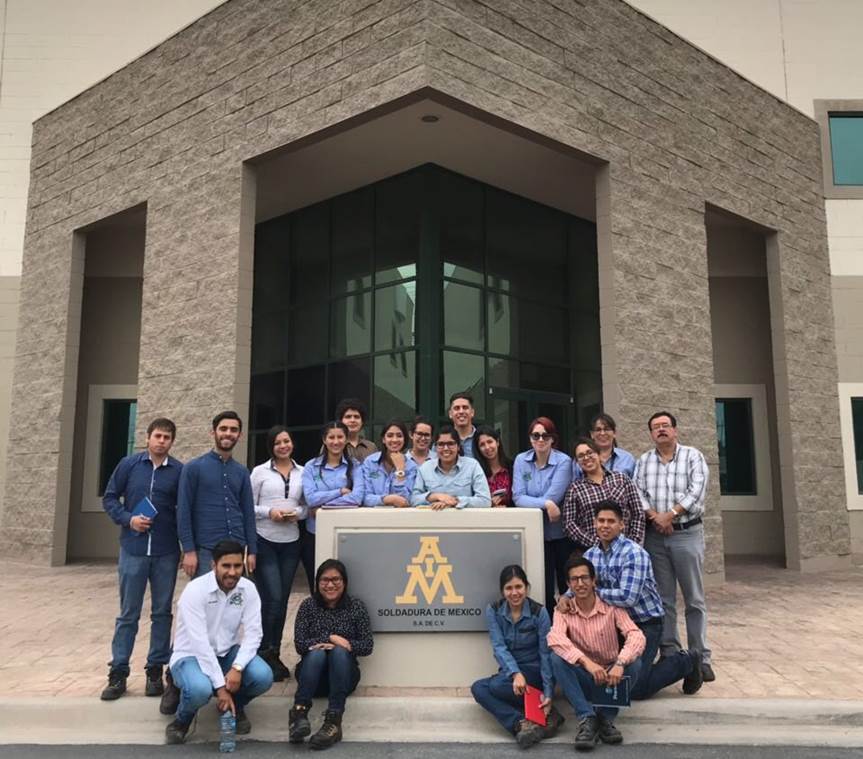 Juarez, Chih., Mexico ― AIM Solder, a leading global manufacturer of solder assembly materials for the electronics industry, is pleased to announce its support for the Instituto Tecnológico de Chihuahua Material Engineer Program with a visit to its AIM Soldadura de Mexico facility in Juarez, Chihuahua, Mexico.
While at AIM Soldadura de Mexico, the students had the opportunity to learn how solder assembly materials are produced, and witness the manufacturing processes and quality controls that AIM implements throughout all of their facilities. AIM's state-of-the-art applications laboratory was a favorite among the students, where they were able to observe and participate in the actual assembly of printed circuit boards.  Students gained practical experience on modern equipment utilizing the latest software and materials and gain insight on how they are closely interrelated in highly miniaturized PCB assembly.
"AIM Solder has an aggressive program to support communities throughout the world, including efforts to promote environmental sustainability, philanthropic initiatives, ethical and conflict-free labor practices, and education," said David Suraski, Executive Vice President, Assembly Materials Division.  "We are happy to hear students of ITCH enjoyed their trip and we hope they continue to expand their engineering careers."   
About AIM
Headquartered in Montreal, Canada, AIM Solder is a leading global manufacturer of assembly materials for the electronics industry with manufacturing, distribution and support facilities located throughout the world. AIM produces advanced solder products such as solder paste, liquid flux, cored wire, bar solder, epoxies, lead-free and halogen-free solder products, and specialty alloys such as indium and gold for a broad range of industries. A recipient of many prestigious SMT industry awards, AIM is strongly committed to innovative research and development of product and process improvement as well as providing customers with superior technical support, service and training. Click here for more information about AIM.