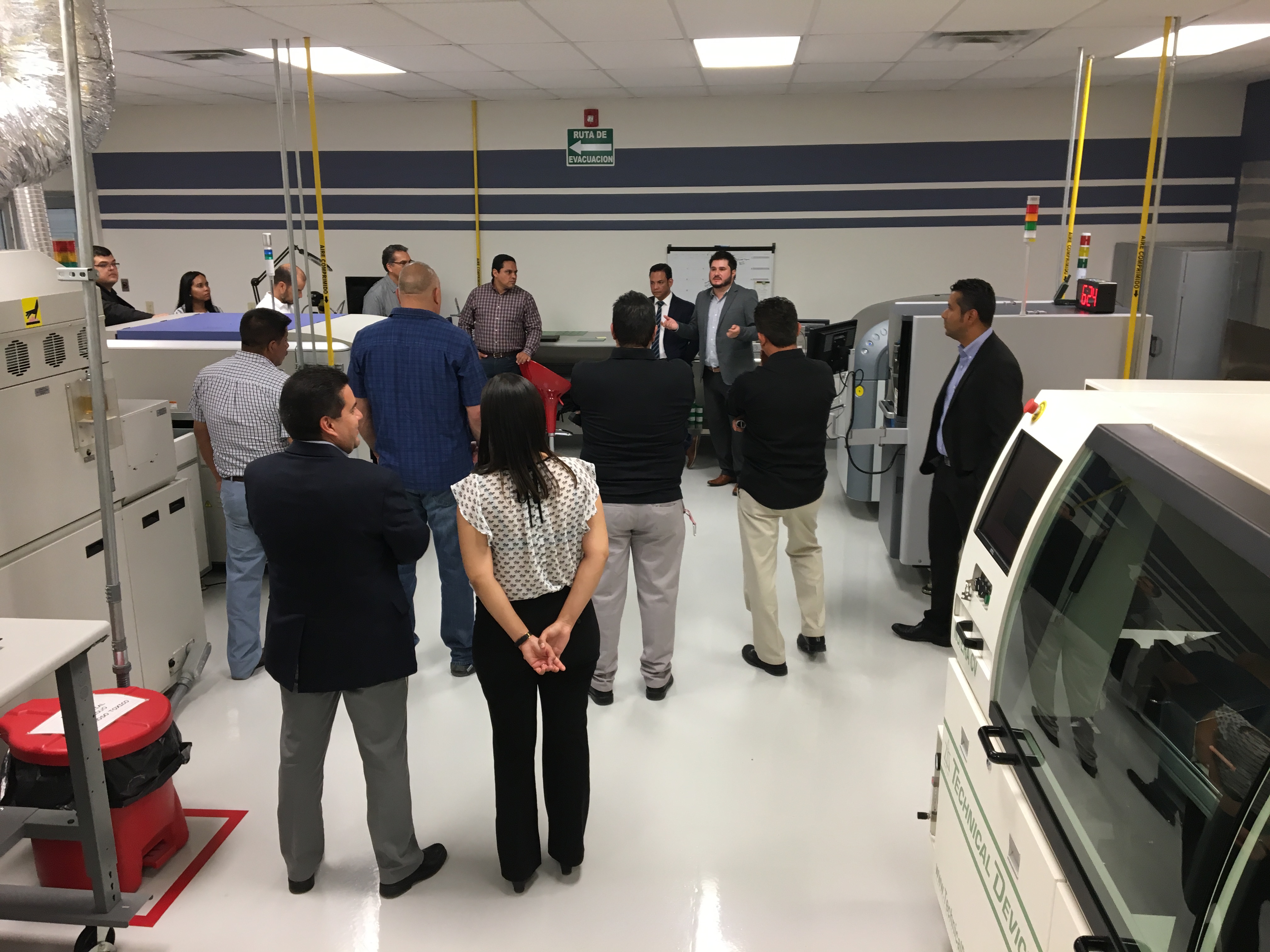 Cd. Juarez, Chihuahua, Mexico ― AIM is pleased to announce their 20th Anniversary at AIM Soldadura de Mexico. AIM opened this facility in 1998 to support Mexico's growing assembly industry.  Since then, AIM Soldadura de Mexico has grown into one of the largest and most prestigious solder manufacturers in Mexico.
AIM was the first manufacturer of solder paste, wire, bar, and liquid flux within Mexico. Since opening its doors in 1998, AIM Soldadura de Mexico has expanded, adding additional manufacturing lines and large, state-of-the-art research and development and applications laboratories, further securing its position as a leader in the Mexican market.
AIM celebrated its 20 years of continued success with a factory tour and appreciation dinner for customers and employees.  "We have arrived at this point in our history as a result of the incredible passion and devotion of our employees, and the continued loyalty of our valued customers. We have a deep appreciation for everything that these two critical groups represent to our company's ongoing success, and we look forward to continuing to build an enterprise that rewards everyone associated with it," said Ricky Black, president of AIM Solder. 
Upcoming Events: 
August 9, 2018 - SMTA Tijuana - Tijuana BC Mexico
August 16, 2018 - SMTA Queretaro Roundtable – Hotel Misión Juriquilla, Querétaro, Mexico
August 23, 2018 - SMTA Capital - Kossiakoff Center, Laurel, MD